John Brothers

John Brothers is Vice President of Financial Services and Financial Analyst with Strategic Leadership Associates specializing in organizational restructuring and turnarounds, with particular emphasis on the financial management operations of an organization.  John has a B.S. in Business Administration from Wright State University and is a Certified Public Accountant (Inactive).
John assists organizations in helping them to understand the key financial drivers of their business and helps them to put into place "Best Practice" systems, processes and procedures to measure the financial results and the impact of these drivers.
John's career has been far ranging and includes experience in Fortune 500 companies, as well as a number of start-up companies that include senior financial management roles in two start-ups with the legendary golfer Jack Nicklaus.  In one company, during a period of two years it experienced growth of over 300%, while in the other company over a period of five years annual revenues grew from $0 to over $200M.  Later, drawing upon this start-up experience, he was a manager in the Emerging Business Services Division of Arthur Andersen, a Big 5 Accounting firm where he assisted businesses with developing strategic financing and system plans to provide the infrastructure for future growth.
Over the past twelve years, John has been a private independent consultant helping both for-profit and not-for-profit companies ranging in size from start-ups to over $1B in revenues.  John has provided financial management leadership during times of both prosperity and great financial duress, oftentimes resulting in changes in personnel, implementation of new financial systems, and the development of new processes and procedures.  As a result of one engagement, John was nominated for the annual Dayton Business Journal "CFO of the Year Award" where he finished as a finalist in 2010.  Clients have included the Senior Resource Connection, United Rehabilitation Services, Central State University, CareSource, Chaminade Julienne High School, Dayton Christian Schools, Bishop Fenwick High School, Goodwill Easter Seals of the Miami Valley, Miami Valley Research Foundation, R.L. Drake, iNet Interactive, MacLeod Capital Resources and others.
Amanda Belt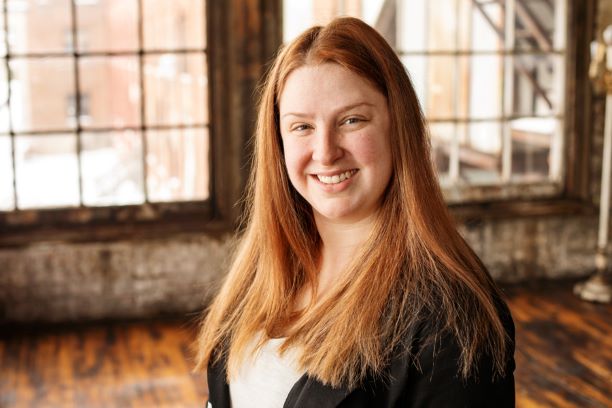 Amanda Belt is the Senior Accountant Analyst with Strategic Leadership Associates. She is currently working with two non-profits on maintaining bookkeeping records and producing financial statements. With one client, she assists the CFO in daily tasks such as maintaining QuickBooks entries and assisting with the closing process as needed. With the other client, she accepts all paperwork directly from the client and works on inputting the information into QuickBooks to produce month-end financials that are distributed to the Board of Directors.
Amanda's experience includes using different accounting systems such as Sage (Peachtree) and AS400. Her experience also includes customer service, retail accounting, and payroll services. In the past, Amanda has worked in accounting with several industries including pest control and construction. Other industries include florists, car dealers, restaurants, and seasonal businesses.
Amanda has a B.S. in Accountancy/Finance from Wright State University and a Master's in Accounting from Keller University where she graduated with honors. Amanda became interested in accounting as a high school student and took several accounting classes, including the college courses offered through the school district. She attended Ohio Business Week at Youngstown State University where she led her team to the first place Financial Analyst award.
Amanda has spent her life in the Dayton, OH area where she currently resides. She has four dogs that she takes hiking in her spare time and enjoys spending time with her family.
Wendy Campbell
Wendy Campbell has 25 years experience as a senior manager for the United States Air Force where she directed and implemented several landmark programs, including the privatization of Brooks Air force Base, the creation of a new personnel system for Air Force scientists and engineering personnel, and the reorganization of the  Air Force Research Laboratory.  Wendy has a Master in Science Degree and is a distinguished graduate in Systems and Logistics Management from the Air Force Institute of Technology.  She also holds a Master of Arts and Bachelor of Arts in Psychology from Southern Methodist University. 
Wendy was on special assignment between September 1989 and January 2001 to lead the partnership effort to privatize Brooks Air Force Base, working as a liaison between the Air Force and the City of San Antonio.  In 1998 and 1999, Wendy served as the Chief Corporate Development Officer for the Air Force Research Laboratory, managing a team and directing policy in all areas pertaining to organizational development for the laboratory and its 7,000 employees.  She served as the Air Force Research laboratory's chief consultant and expert, advising the commander on all interventions increasing organizational effectiveness.  These included the development of a strategic plan and a strategic leadership workshop for all supervisors and managers of the Air Force Research Laboratory.
From 1996 to 1998, Wendy also served as Deputy Director for the United States Air Force Laboratory Transition Office, creating the reorganized Air Force Research Laboratory.  This effort involved managing and directing a reorganization for a 7,000 person organization to form the newly created Air Force Research Laboratory, consolidating four laboratories throughout the United States into a consolidated research and technology effort for the United States Air Force.
Wendy has also led a high profile 1996 to 1998 effort to develop the first Air Force personnel demonstration program, developing an innovative, Contribution-based Compensation System to differentiate and reward government employees based upon their contribution to the mission.  The system has subsequently been emulated and adopted by the United States Navy and the Department of Defense Acquisition Demonstration Project.
Wendy has served the United States Air Force as a GS-15 possessing a Top Secret Clearance.  She received the Meritorious Civilian Service Award in 1996 and 1998.  In 1997, she also received Vice President Al Gore's Hammer Award as part of the National Performance Review.  She maintains professional associations in several academic societies.   Her consulting specialties include change management, organizational development, analysis of research and development organizations, and personnel management systems development.
Ginger Gandy
Ginger Gandy has over 25 years of industry experience in leading, developing, and managing all aspects of manufacturing operations and product supply systems. Ginger has a successful history of achieving results while improving operations, empowering people, and building capability within an organization.
Ginger has a degree in Chemical Engineering from Vanderbilt University.  She spent 15 years at Procter & Gamble in various food and drug manufacturing and product supply positions while being promoted several times to manage increasing levels of responsibility.  After leaving Procter & Gamble, Ginger was hired by Richwood Building Products to manage their rapidly growing manufacturing operations and product supply systems.  She spent 5 years at Richwood Building Products with her last position being Director of Manufacturing.
Since leaving Richwood Building Products, Ginger has been consulting with non-profit and for-profit clients to help improve operational performance and efficiencies. Ginger also has provided personal coaching services to individuals to enhance personal performance and improve business results.  Ginger has spent the last three years organizing, leading and managing projects and testing for a major consumer goods client.
Ginger has knowledge and expertise in the areas of:  procurement, production, scheduling, logistics, inventory, budgets, delivery, systems, organizational development, and product supply.  She has demonstrated success in working with both large and small organizations, groups and individuals, to achieve superior results. Ginger has unique talent of building appropriate systems while enrolling and empowering the people within an organization.  She possesses excellent listening and problem-solving skills and is able to translate customer and client needs into deliverable goals, actions and results.
Michelle Jones-Johnson
Michelle Jones-Johnson is a seasoned executive who has held senior level positions in both public and private organizations.  Her desire to inspire others to develop and excel to their greatest potential has remained the key focus of her 20+ year career.  She has lead human resource teams in both public and private organizations within a variety of industries including healthcare and higher education.  Currently, Michelle serves as the Vice-President for Talent Development and Chief Diversity Officer at Worcester Polytechnic Institute.  In addition to her extensive professional career, Michelle also provides leadership coaching and organizational consulting services to corporate, non-profit and educational institutions.
She has earned a Master's in Business Administration from Syracuse University, a Masters in Organizational Management from the University of Phoenix and a Bachelor of Arts degree in Sociology from The University of Michigan. Michelle holds certifications as a Senior Professional in Human Resources (SPHR) and Strategic Workforce Planning (SWP).  She is a certified coach through the Og Mandino Leadership Institute and a certified assessment facilitator through the Center for Creative Leadership in North Carolina.
Currently based in the New England area, Michelle remains committed to serving her community and serves on several local boards including The Hanover Theatre and The Reliant Medical Foundation.  Her previous board experiences include The Greene County Violence Prevention Center, the Women's Board of the Children's Medical Center of Dayton and the Dayton Opera Association.  She also served as President of The Opera Guild of Dayton.  Prior to relocating to the Greater Boston area, Michelle served as Vice-President of The Dayton Chapter of Links, Inc. (part of an international, not-for-profit corporation consisting of 12,000 professional women of color) and has now joined the Boston Chapter of The Links Incorporated.  She is also a member of Delta Sigma Theta Sorority.
Jay Woodhull
Jay Woodhull graduated from Bucknell University in 1978 with a degree in English and Art History.  Upon graduation, he spent 18 months as a sales representative for Lanier Worldwide before returning to his family's business in Dayton, Ohio.  He spent 16 years with Woodhull Corporation, (a privately held dealer/distributor/service provider of copy, fax, microfilm, local area network, and document imaging systems) in various sales and management positions with increasing levels of responsibility before acquiring Woodhull Corporation from James M. Woodhull (Woodhull Corporation Founder) in 1988. 
Jay managed various operations and was responsible for all aspects of sales, service, and customer satisfaction.  He has experience in managing organizations of more than 100 people with multiple layers of management.  In addition, he developed strategic direction and plans that included product and vendor selection, evaluated required systems and procedures to assure quality, built effective teams, and insisted on the highest levels of customer satisfaction.  He and his team managed detailed budgets, developed systems for managing cost and increasing cash flow, created a positive work environment, and built lasting relationships with customers and employees.
In 1996 Woodhull Corporation was acquired by IKON Office Solutions.  From 1996 to 1999 Jay was named the Dayton Marketplace President.  During that time he was responsible for consolidating IKON's four acquired dealerships into a high performing, customer focused team.  With a newly formed team of 160 sales, service, and administrative employees in the 13-county marketplace, sales grew from $12M (annualized) in 1996 to $27M FYE 1998. Operating profit grew from 8.8% to 15.9%.
After leaving IKON in 1999, Jay was hired as Director of Cox Arboretum MetroPark to lead the uniquely successful private-public partnership between Five Rivers MetroParks and the James M. Cox, Jr. Arboretum Foundation.  Jay was hired to oversee $5.6M in new construction of a campus of buildings for education around conservation and  horticulture.  While at Cox Jay coordinated the merger of two volunteer boards, worked with outside consultants to develop a strategic plan, raised private funds to pay for a long term Master Plan by renowned landscape designer Francois Goffinet, and raised multiple gifts and pledges exceeding $2M to begin the Master Plan.
Jay's strengths include organizational development, with a history of success in this area.  He has unique talents in planning, building healthy high performing cultures and teams, building appropriate systems that empower the people in the organization.  He also possesses excellent listening skills and is able to translate customer and client needs to deliverable goals, actions, and results.